For people seeking an agriculture job we provide some interesting reading selections.

Download 
Simple Steps to a Successful Interview
 by Daniel C. Simmons, CPC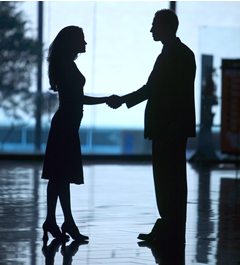 Download Evaluating an Employment Offer by Daniel C. Simmons, CPC
Recommended Reading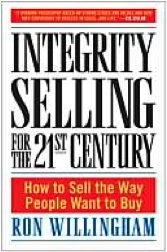 Since the publication of Ron Willingham's enormously successful first book, Integrity Selling, his sales program has been adopted by dozens of Fortune 500 companies, such as Johnson & Johnson and IBM, as well as the American Red Cross and the New York Times. In his new book, Integrity Selling for the 21st Century, Willingham explains how his selling system relates to today's business climate — when the need for integrity is greater than ever before.
Integrity Selling for the 21st Century teaches a process of self-evaluation to help you become a stellar salesperson in any business climate. Once you've established your own goals and personality traits, you'll be able to evaluate them in your customers and adapt your styles to create a more trusting, productive relationship.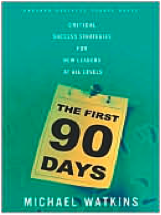 In this hands-on guide, Michael Watkins, a noted expert on leadership transitions, offers proven strategies for moving successfully into a new role at any point in one's career. The First 90 Days provides a framework for transition acceleration that will help leaders diagnose their situations, craft winning transition strategies, and take charge quickly.

In this John Maxwell classic John Maxwell examines the differences between leadership styles, outlines principles for inspiring, motivating, and influencing others. These principles can be used in any organization to foster integrity and self-discipline and bring a positive change.
Developing the Leader Within You also allows readers to examine how to be effective in the highest calling of leadership by understanding the five characteristics that set "leader managers" apart from "run-of-the-mill managers." He shows readers how to develop the vision, value, influence, and motivation required of successful leaders.
The keyword for this page is agriculture jobs.